The year has already begun, along with its dose of minor press reports (…) which always come along and stampede over the efforts made by brands to achieve "Safe products".
ANALYTEC continues to make advances on the subject of endocrine disruptors, and now proposes an entirely new analysis for the major plasticizers.
Thanks to the use of LC-MS/MS the laboratory can now detect and quantify the presence of the following in products: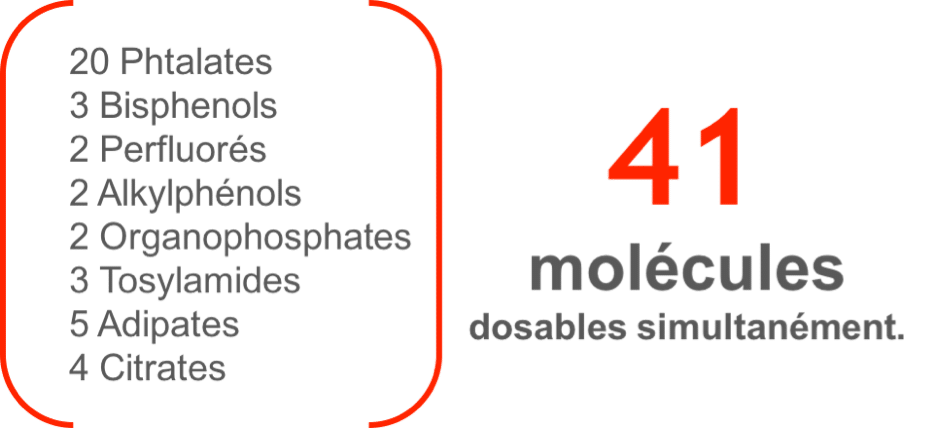 The ideal sequence: determine the content of these plasticizers in an aged formula in a bulk glass container and in its final packaging. The migration or non-migration can now be quantified rather than just guessed at!
Our industry now has a choice: either wait for the next press attacks or provide at least an initial justified scientific response even if the list is not yet fully complete.
We don't need "Que Choisir" (French consumer magazine similar to "Which"!
Contacts: Jean-Louis FIACRE Simon CATROUX Telephone: +33 2 40 68 50 50