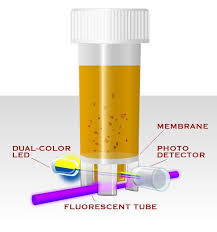 What is BioLumix?
BioLumix provides a rapid solution for the evaluation of micro-organisms (bacteria, yeast and filamentous fungi) in industry research and R&D
A CO2 sensor placed at the base of each cell is used to record microbial growth in real-time via an optical sensor which does not interfere with the matrix.
Popular with Cosmepar customers!
Even though the need is clear, the acquisition of alternative challenge test technology remains ambitious all the same. After 3 years of operation and more than 2,200 studies, we can now say that the operation has been largely been successful. Finally it was our customers who were the most able to find the best way to make use of this technical solution.
Here we have made a list of the usage scenarios you have applied to date:

Guarantee the industrial transposition of a formula
"I complete the bench CT information with the Biolumix for the first batch."

Define the industrial preservatives specifications (and pH tolerances).
"The CT is OK when the preservatives are correctly dosed, what happens under lesser conditions? (20% less preservatives, higher or lower pH?)"

Monitor the anti-microbial capacity of the formula over time.
"The CT at T0 is OK why not test the preserving capacity again on completion of the stab study."

Find new conservation solutions.
"My MP supplier proposes a revolutionary anti-microbial molecule; I test it with Biolumix on one of my framework formulae before anything else"

Consolidate "base formula" files – avoid the need to go back to old files.
"I have a product range with different perfumes or colours. A CT on the neutral base, Biolumix on the different versions!"

Evaluate the anti-microbial capacity at the end of PF DDMs.
"I put some order in my sample library, at the same time I re-test the conservation capacity for one dosage and evaluate effectiveness with Biolumix"

Evaluate the microbiological risk of imperfect formulae.
"I observe a reduction in my preservatives rate for one production batch. Is there enough to resist a microbial attack?"

Establish the "multi-sourcing"of anti-microbial molecules.
"My purchases department has referenced a new preservative. It has the same INCI number but is cheaper. But is it as effective?"
Now it's up to you to initiate your own investigation scenario!